Top 7 Most Popular Home Improvement Projects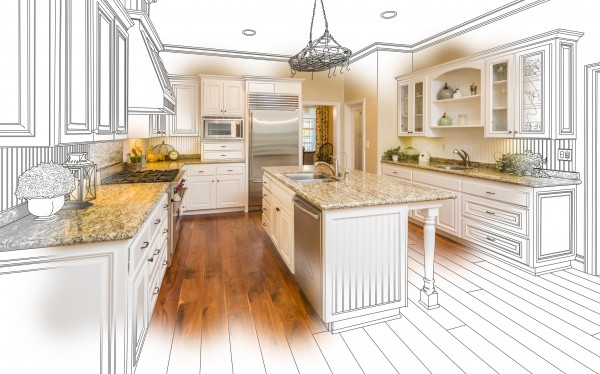 1) Kitchen Remodeling
Kitchen renovations are the most popular home improvement projects. This is because the kitchen is the heart and center of the home. It can be a huge gathering place for family members and friends. Kitchen remodeling can also be quite expensive due to the pricey cabinets, countertops, and appliances needed to renovate. Costs can typically range from $22,000 to $131,000.
2) Bathroom Remodeling
Bathrooms are a popular renovation because they can easily wear out and appear out-of-date. Many decide to remodel their bathrooms to improve functionality and safety—especially when the homeowner gets older. Others update their bathroom simply because it is in dire need of a repair or just to update the way that it looks. Renovation costs can typically range from $6,000 to $64,000.
3) Room Additions
Room additions can be one of the most expensive ways to improve a home. Rooms are typically added when there is a need for space either for additional family members, guests, or for certain extracurricular activities (e.g. workout room, library, office). The cost of adding another room to a home can range from $22,000 to $271,000 depending on room size.
4) Window & Door Replacements
Window and door replacements are important because they can help the homeowner ultimately save money in energy bills. They can also help improve the overall comfort of one's home by keeping out drafts and maintaining a more stable room temperature. Costs for window and door replacements can range from $1,800 to $20,000.
5) Decks
Adding a deck to a home creates an appealing outdoor space for friends and family members to gather. It can also increase the value of the home in the future. Adding a deck can cost anywhere from $13,000 to $19,000.
6) Roofing
The roof of a house is typically ignored and unthought-of until it begins to leak. Roof replacements can improve the way a home looks, increase resale value, and improve energy efficiency. This renovation can be pricey, with costs ranging anywhere from $2,000 to $22,000 depending on the size and materials used for the roof.
7) Repairing Property Damage
Whether due to fire, flood or weather, property damage typically cannot be ignored because it may cause unsafe or unsanitary conditions or create an eyesore for the community. Therefore it is one of the most common types of home improvement projects. Costs for repair vary in accordance with the extent of the damage but thankfully it's typically covered by most insurance.