5 Clever Storage Ideas For Your Home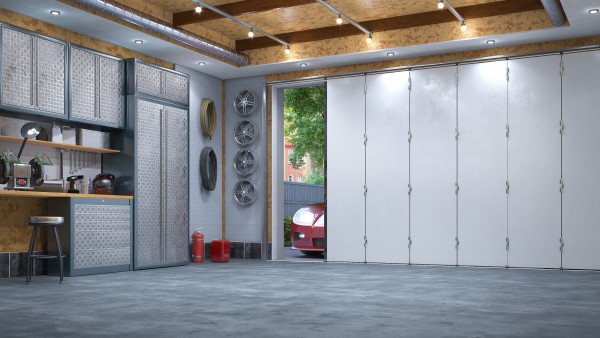 Anyone into DIY knows there's always room for storage if you know where to look. Most houses have plenty of space to put objects that otherwise would have been left in the open. With a bit of home improvement skill and a dose of creativity, you'll find there's a place for everything you can think of.
You don't need to be daunted by the clutter. Try these five clever ideas for storage in your home. They'll keep your house tidy and your mind busy during any downtime.
1- Wall Shelves
The installation of shelves around the perimeter of your bedroom can be a lifesaver when it comes to storage. Ideal for ornaments, books, or toys, you can put up more than one to keep your floor space clear.
2- Storage in the Stairs
Another great idea for clearing space would be turning your stairs into drawers. This might require a bit more time, and perhaps help from an expert, but we have seen
photos of the result.
A guest would never guess that the stairs store objects!
3- Hanging Toy Baskets
If you have kids, you know that teddy bears and dolls can wind up all over the place. You can make fun, decorative storage for your kids' toys by painting and hanging some baskets to put them in when playtime's over.
4- Magnetic Spice Rack
Do you struggle to find the right spice at the moment you need it? With some baskets and a bit of glue, you can make magnetic spice racks to keep those containers of cinnamon or rosemary on the fridge. Magnetic baskets also keep the spices out of childrens' hands, so that they won't be spilled or cause any danger.
5- Necklace Hanger
Are you a necklace junkie, or do you know someone who is? If so, you're all too aware that necklaces get tangled when left in a drawer or basket. Create necklace hangers out of old rakes and nail them to the wall for a fun, tangle-free way to display these pieces of jewelry. It's an elegant way to display the beads.
Conclusion
It's easier to make a mess than to clean it, but creating new storage spaces can provide a fun, relaxing way to tidy your home.