6 Common Kitchen Remodeling Mistakes to Avoid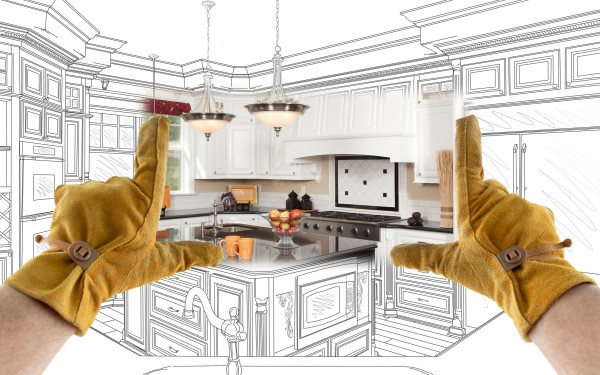 Kitchen remodeling is a demanding task that requires a substantial amount of resources and effort. That is why making mistakes should be avoided at whatever cost.
Below, we provide you with some mistakes that people make and how to avoid them.
Improper Planning
When kitchen remodeling work starts, you should make sure all the resources, tools, and ideas are in place. It would be best if you gave yourself some ample time to think through the decision and only start when you are fully settled. It is unwise to begin making changes while the process is on-going. Such hasty decisions will cost time and money.
Failing to Think About Storage Critically
Some people forget the goal of giving the kitchen a new look, which should not be the case. Before renovating your kitchen, you should picture how your kitchen will ultimately look. Consider what things will need storage in the kitchen and where.
Do you want a sleek look? Then have those glass cabinets to have streamlined and modest storage.
Overestimating or Underestimating on Space
Space plays an integral role in the kitchen look. Your kitchen should not look too empty, nor should it look over-occupied. Strike a balance and have the kitchen space appropriate for necessary kitchen activities.
Purchasing Kitchen Apparatus after Kitchen Makeover
Some individuals try to squeeze in the kitchen apparatus after the remodeling—wrong move.
If you are doing a total kitchen makeover, you should make sure you have the size and type of main equipment in place. For example, the refrigerator and dishwasher's space should be considered to ensure seamless operations in the kitchen.
Impulsive Designing
You go to source your kitchen design products from your best company. They look great in the showroom, and you impulsively purchase.
However, going to your kitchen, you realize they do not look as impressive. Unfortunately, you cannot take the products back.
You should avoid this mistake by getting samples and testing to see if they fit your kitchen space and lighting well. Buy the designing products if they prove suitable for your new kitchen.
Failing to consider Workflow
As you do your kitchen makeover, it is possible to forget about how kitchen workflow moves and structure accordingly. The busiest places in your kitchen should not be placed side by side. Doing so will mean more than one person cannot work in the kitchen. Strategize the position of your cooker, sink, and refrigerator.